Health & Safety Online Training Certification For The Workplace
There is a requirement within the workplace for companies to have certain members of staff trained to hold valid and up to date health and safety certification, this can sometimes be difficult, due to working commitments and time away from work to attend classroom based training programmes.
We have a CPD certified online health & safety training solution, that holds level 2 certification and can help you stay compliant with your workplace health and safety course requirements and some of the course content is listed below:
Introduction and Regulation
Health & Safety, it's importance
What causes accidents
The Law
Employee, Employer Responsibilities
LOLER Regualtions
PUWER regualtion 1998
---
RIDDOR and accident reporting
Work place policies, procedures
Equipment in the workplace and how you can get hurt
Specific areas of health and safety training
Formal Risk Assessment
Evacuation Procedures
Slips, Trips, Falls
This online health & safety course is an ideal training solution for workshop managers, foreman, office staff, receptionists, self employed persons, or anyone who would like to hold valid and up to date health and safety certification.
---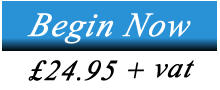 This course is conducted using video based instruction and each training video can be paused or rewound to gain a better understanding of the course content. Our course is also available with 4 hours of CPD time credits and all course materials are available as a download on registration.
You can register and start your training now by clicking the "Begin Now" button on the left, which will take you to the simple registration page, or for a full detailed course description follow this link to our Health & Safety Training page.