Three Day First Aid at Work Course
We offer an onsite first aid at work course in Lincolnshire training programme to aid and help companies within the Lincolnshire area stay first aid compliant with their three day first aid at work training requirements.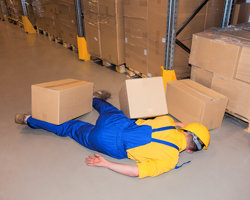 We offer this onsite first aid at work course Lincolnshire training programme, which meets the recommendations laid out by the HSE for compliant and approved level 3 workplace first aid training.
This three day first aid at work training course offers a greater level of training than the 6 hour one day emergency first aid course and covers not only primary care, but also secondary care first aid subjects.
Our first aid at work course is an ideal learning solution and first aid training platform for higher risk working environments, for example building contractors, warehouse staff, hot working environments, fabrication and welding contractors, factory staff, packaging companies, garages and construction managers and more.
We offer this onsite 3 day first aid at work training throughout Lincolnshire and training can be fitted in with your working schedule. We cover a wide area including Grantham, Lincoln, Grimsby, Scunthorpe, Boston, Horncastle and all surrounding areas and the training course content is listed below.
Course Content, View Below
First Aid Regulations and Rules
Accident Reporting
Activating Emergency Medical Services
Fears of First Aid
Barriers – gloves and face barriers
Initial Assessment and airway management
Unconscious Breathing and Recovery Position
Cardiac Problems
Sudden Cardiac Arrest, Heart Attacks and CPR
One Rescuer CPR
Compression only CPR
CPR Handover to a Second Rescuer
Introduction to AED's
Other Primary Care First Aid Problems
Adult Choking, Conscious and Unconscious
Serious Bleeding Management and Wounds
Shock Management and types of Shock
Spinal Injury Management
Injury Assessment
Breaks, Fractures and Splinting
Strains and Sprains
Types of Wounds and Practice Bandaging different Injuries
Embedded Objects
Burns and Scalds
Head Injuries
Poisoning
Temperature Injuries – Heat Stroke, Heat Exhaustion and Hypothermia
Eye Injuries
Bites and Stings
Crush Injuries
Chest Injuries
Electrical Injuries
Illness Assessment
The Respiratory System and Hypoxia
Diabetes
Anaphylactic Shock
Heart Attack
Angina, Stroke
Asthma and Respiratory Problems
Hyperventilating
---
Primary and secondary care subjects are covered within the training structure and this onsite first aid at work training is offered throughout Lincolnshire for group and company bookings. Weekend first aid courses are also available, by arrangement in areas such as Grantham, Lincoln, Skegness, Donnington, Grimsby, Scunthorpe, Boston, Horncastle and surrounding areas.
This 3 day first aid at work course satisfies the requirements of the HSE for level 3 first aid training within the workplace and first aid course certification is fully traceable and compliant with the current first aid training standards.
To run along side our compliant first aid training we can also offer onsite manual handling training throughout Lincolnshire for companies and group bookings. Moving objects safely within any company is important and for any additional information regarding this training see our Manual Handling Course training page.
Additional Online Training Available
We also offer many online health and safety training courses that are suitable for the workplace. You can register and start training by clicking the course image below, or click the text link for additional information.
For any additional information that you may require, regarding either our first aid training programmes at your premises, or our online health & safety courses that we have available please contact us through our contact us page.